Home
Office Closing
The Clark County Extension Service will CLOSE for the holidays on December 24, 2022 and reopen on January 3, 2022.
Extension Programs Available in Clark County
Clark County Extension Office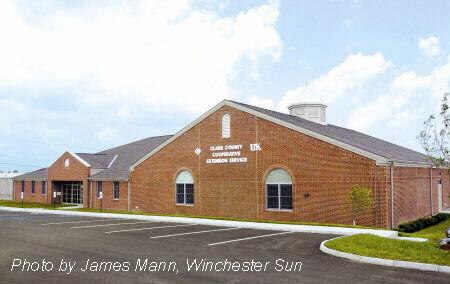 Contact Information
Open Monday through Friday, 8:00am - 4:30pm
1400 Fortune Drive
Winchester, KY  40391
Phone: (859) 744-4682
Fax: (859) 744-4698
Email: clark.ext@uky.edu
Happenings at Clark County Extension Office
Have a Question?
Do you have a question for one of the Kentucky County Cooperative Extension Agents or Extension Subject Matter Specialists?
Ask an Expert